What does Mark Submissions As Sensitive mean?

Often times constituents can feel discouraged to report issues in their communities if they are under the impression that their service requests will end up being publicly accessible.

Constituents who use either the HTML5 App (online version of the mobile app) or the Widget (online interface) will now be able to report issues and check the Mark as Sensitive box to mark their service request as private.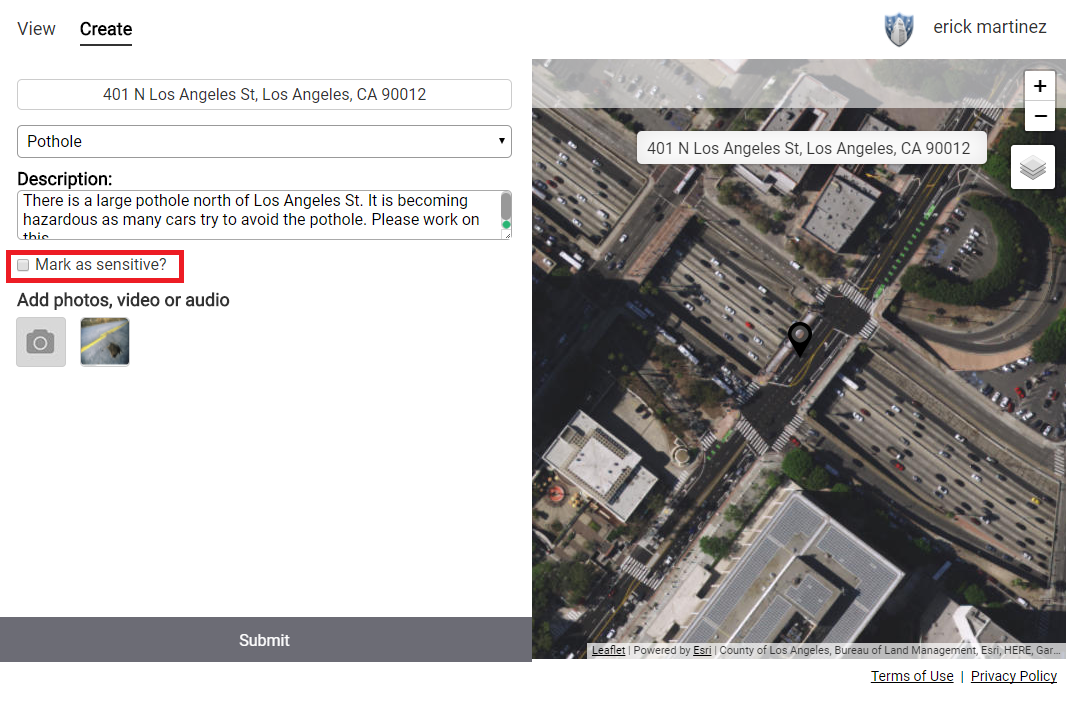 Service requests that are marked as sensitive will enter OneView as private and thus those service requests will not be publicly accessible. This feature is designed to encourage and empower your constituents to report more issues in their community with assurance that their service request will not be publicly accessible.