Starting with release 2.1.1 (Sep 2017), public commenting can be disabled on all public facing applications. By contacting our support team at support@citysourced.com you can request for the Public Comments functionality to be turned off across all external CitySourced applications (mobile apps & widget).

Service requests that are publicly accessible allow the ability for end-users (constituents) to contribute comments via the mobile app and/or widget despite them not being the reporter of the issue. By disabling the Public Comments feature, end-users will continue to be able to access public-facing service requests but they will not be able to contribute comments.

FAQ: Can the reporter of the issue contribute a comment?

Yes, the reporter of the issue will be able to add a comment, others will not.

FAQ: Will console users be able to add comments?

Yes, internal users will be able to add comments via the CitySourced console.

FAQ: How will end-users know that they are not able to add comments?

As shown below, when an end-user accesses a public-facing service request, opens the details of the request, the comment section and Add Comment button will appear in gray and if clicked on, it will not allow a user to type in a comment.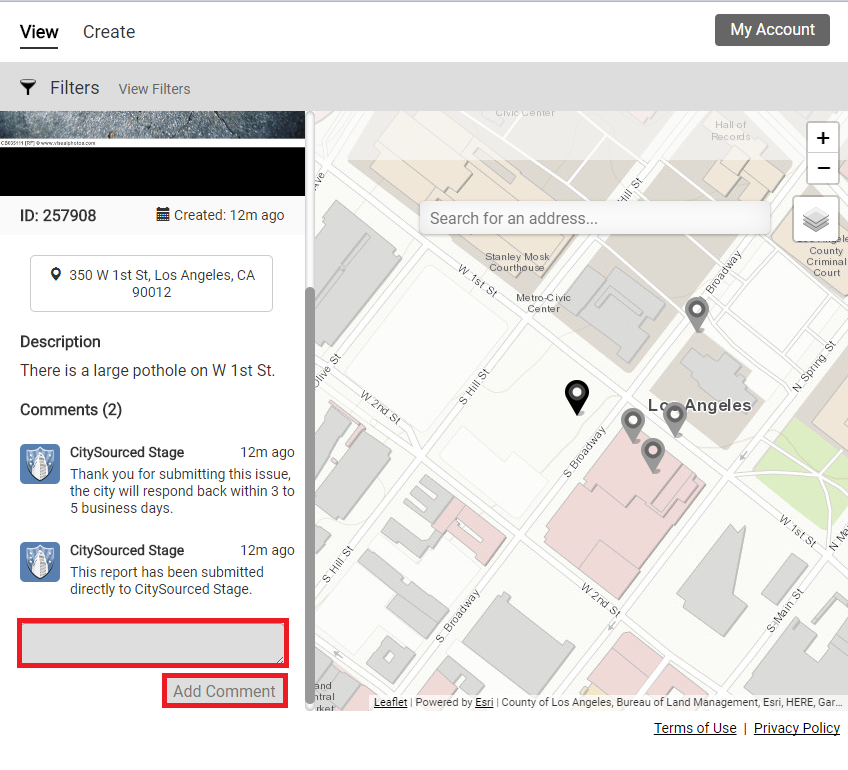 Please note, if you decide to disable the Public Comments functionality all request types will be affected. At this time, you cannot disable the functionality on a per request type basis.