This article provides a brief description on how to manage your users in OneView Console. Below is a quick summary of the topics discussed:
Create an user
The OneView Console is built for you to provide access to the desired people in your organization. This will allow them to use different features like view and handle service requests, look at service request metrics, etc.
To create an user, log in to OneView Console, and then select the Settings icon at the top-right of the screen.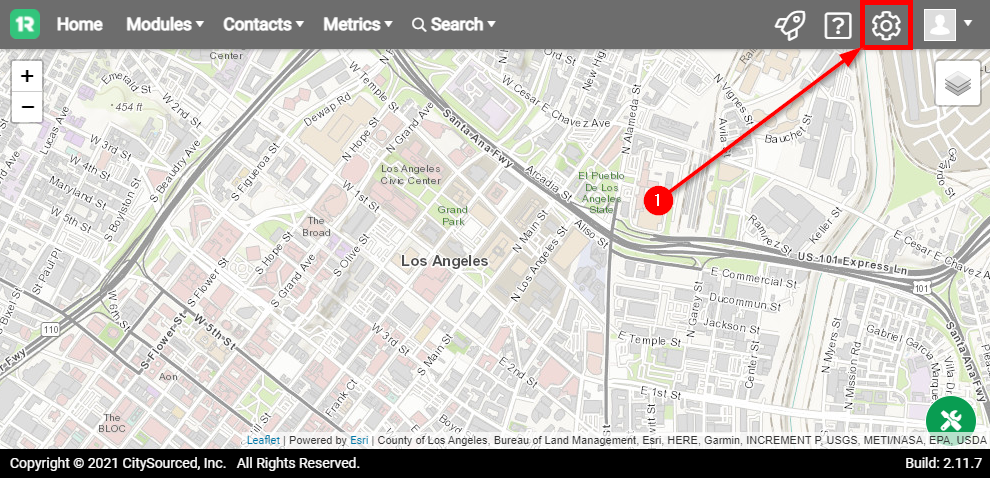 Select Users, and then Create User.

Next, fill out the required information for the user and select Create User.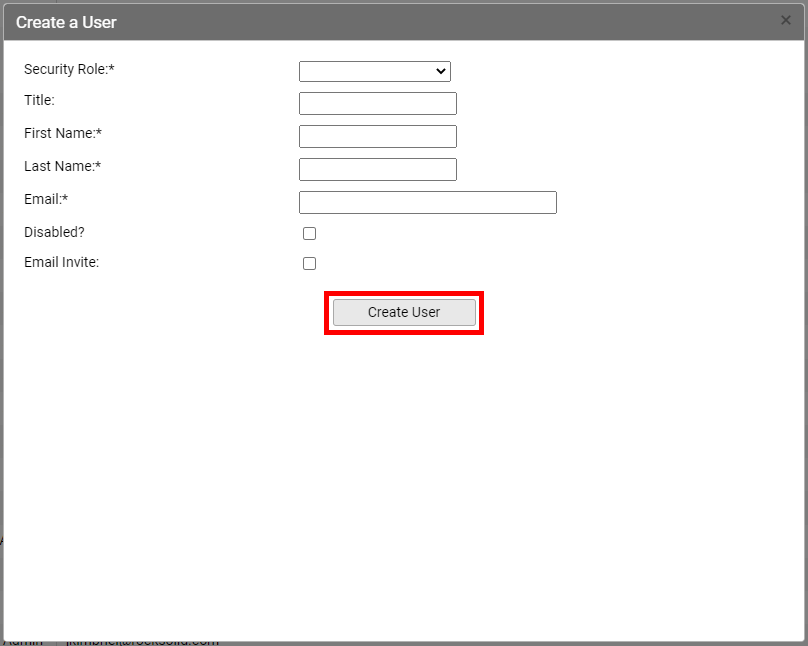 To send the new user an invite email with log-in instructions, select the Email Invite checkbox. If you prefer to send the invitation at a later date, leave this field deselected.
For existing users, if an invite email was not sent to the user, an envelope icon will appear under Send Invite. Select this icon at any time to send the user an email with log-in instructions.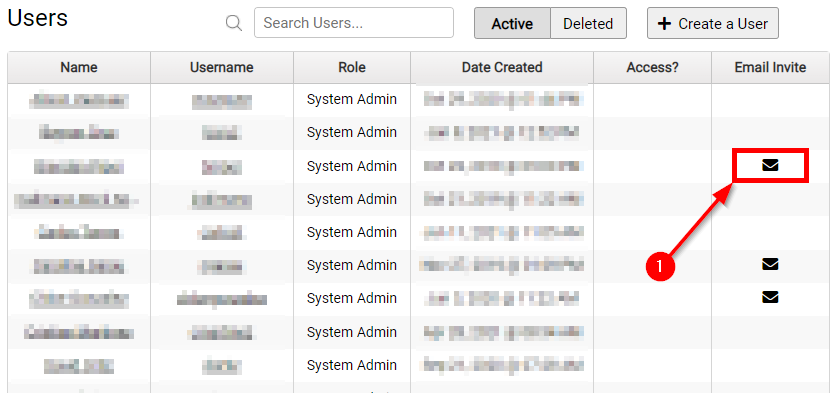 Security Roles
Each user in OneView Console is assigned a security role upon creation, and can be changed at any time by an User Admin or System Admin. This role grants or limits access to certain features, such as creating or disabling users, configuring workflows, creating or deleting request types, etc. To learn more about each security role, take a look at this article: OneView - What are the different 'Security Roles' and privileges?
Disabled / Deleted users
Each user in OneView Console can be disabled or deleted by an User Admin or System Admin. To learn more about disabled or deleted users, take a look at this article: OneView - Disabled / Deleted Users