Our Web Console has a feature we call Canned Responses, which allows you to create preset responses that you can associate with a specific request type. Once you do this, the response will automatically be sent to the reporting user after their request is submitted. This is a much more efficient method then having to manually send the same response every time and will let you focus on actually handling the requests. Below is a quick summary of the topics discussed.
Create a canned response
To create a canned response, go to Settings by clicking the gear icon at the top right of the screen, and then select Canned Responses.

Then, select Create a Canned Response.

Next, name your canned response, fill in the Title and Text fields and click Create.
Update or delete a canned response
To update or delete a canned response go to Settings > Canned Responses. Then select the target canned response from the list.

If you are updating a canned response, make your changes and click Update. If you want to delete a canned response, click Delete.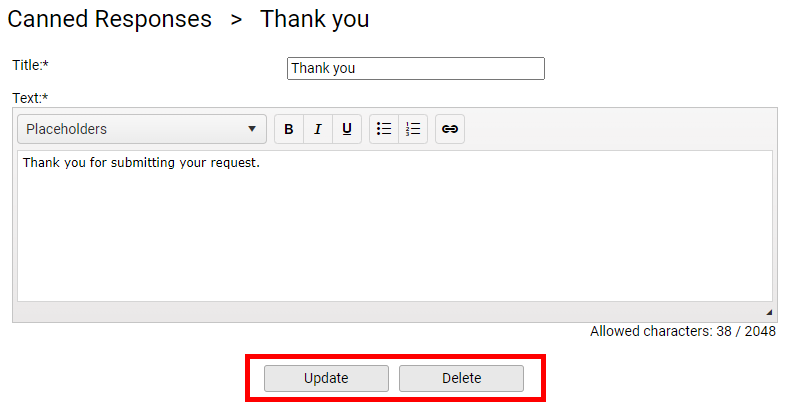 Set up a canned response to a request type
Canned responses can be configured to specific request types by using workflows. When set up, when a service request for such request type is created, the system will send the canned response to the requester.
To set a canned response on request type, go to Settings > Workflows.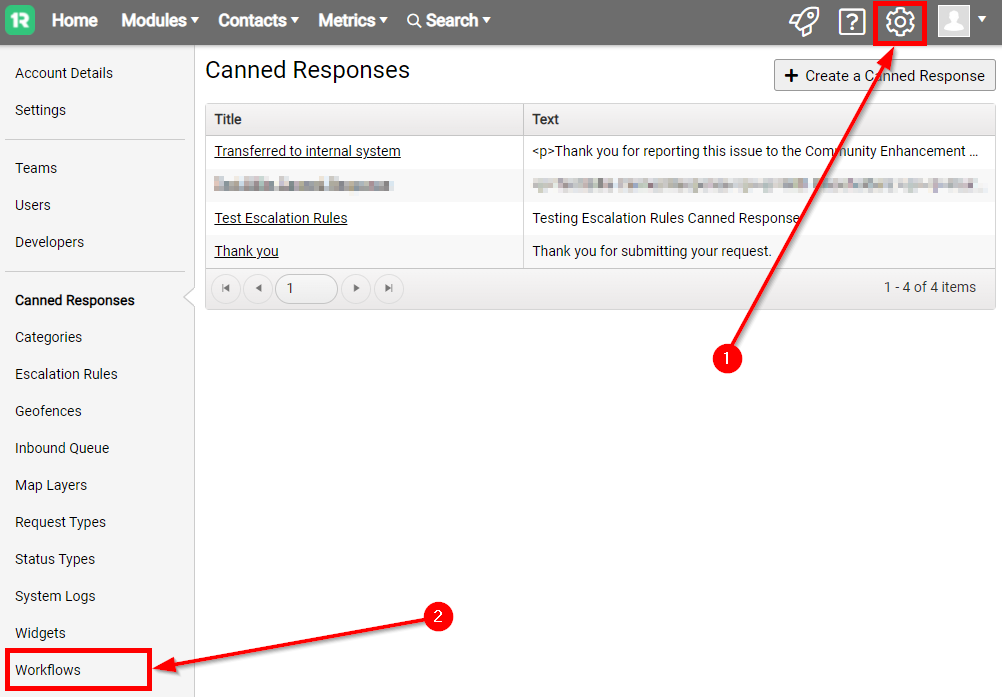 Select an existing workflow or create a new one.

In Workflow Events, add a new event. Select Send a Canned Response from the events drop-down.

Select the canned response from the drop-down list.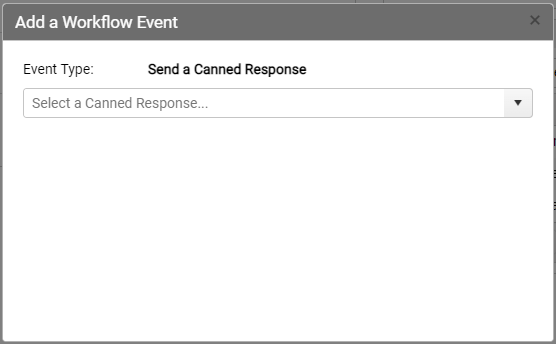 Finally, click Update to save your changes.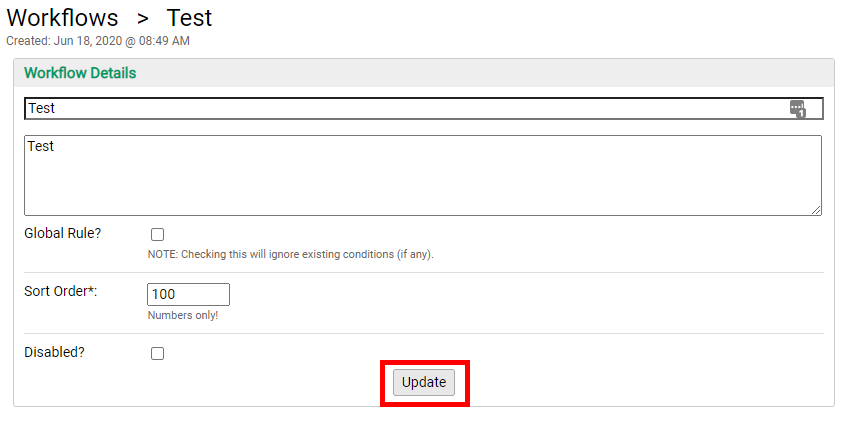 Now your canned response is set up and ready to run! You can always go back to the 'Canned Responses' screen to make changes to existing canned response or create new ones.
With this guide you have successfully created a canned response, and configured the response to a specific request type.