From the Knowledge Base section of the Applications drop-down, you can use Filters and Saved Views, similar to their use in the Service Requests Application, in order to display select Articles. Standard Views appear in the left navigation menu, as shown below.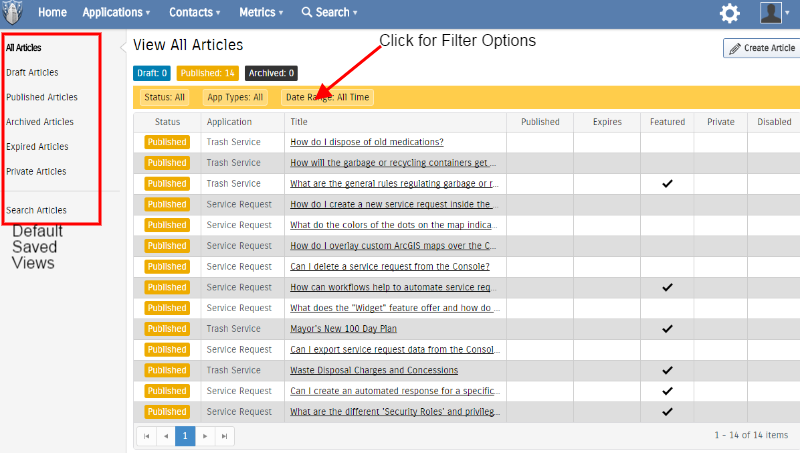 To search for specific articles, you can either use the orange Filter Bar to choose select filter results for your search, or use the Search Articles section from the left navigation menu to search for a specific article.

An individual Article can be opened by clicking on the Article Title. In this page, you will see all options selected upon Article Creation, and will have the capability of editing these choices.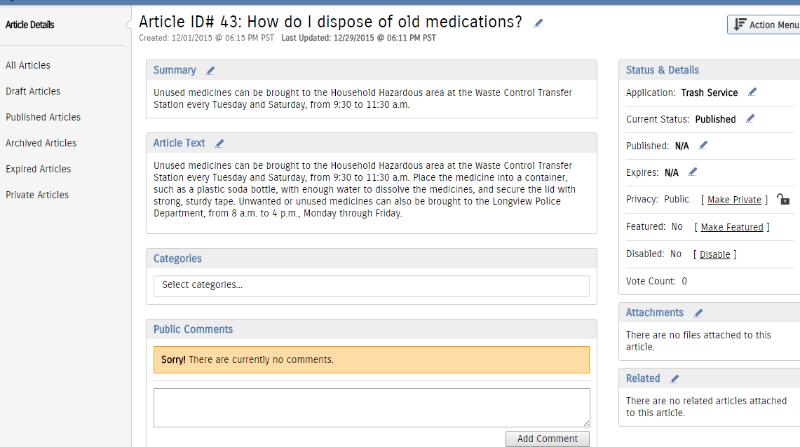 Like Service Requests, fields can be edited by clicking on the Pencil Icon ( ). Comments added to an Article will appear to the end-user as well. By selecting 'Action Menu' in the top right corner, you can delete your Article if necessary.