Mobile App version 3.x has three options to add up buttons on the App's Home Screen that lead users directly to websites or available in the App's side menu. The color, shape, icon and label are all customizable.
Grid - This options allow you to have up to 9 buttons right in the Home page.
List - This options allow you to have a vertical list.
Scroller - This option allows you to have an horizontal list of medium icons.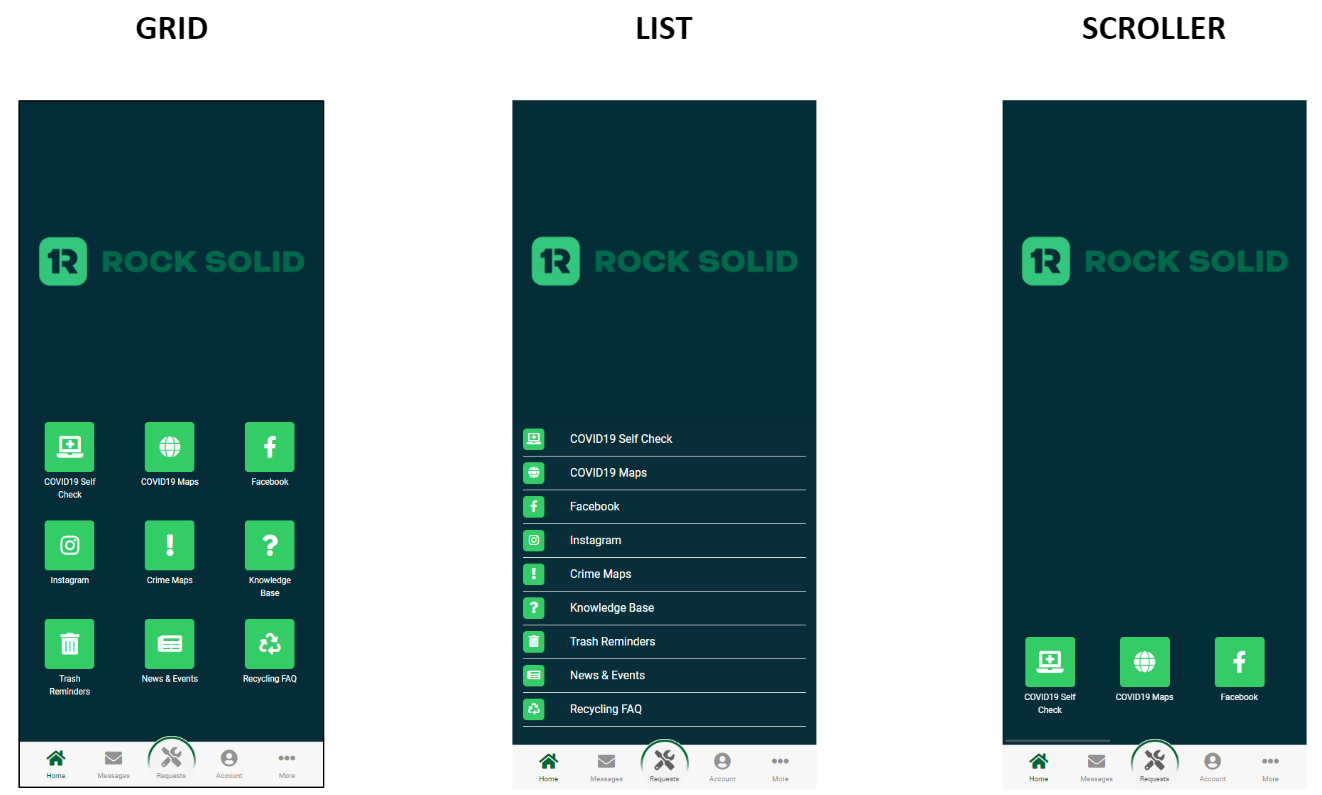 If your organization has the app and wants to customize it or want additional information, please email support@rocksolid.com.