This feature is only available with an Enterprise and Enterprise Plus subscription.
Please contact our sales team for more info.
An internal use only service request is a type of service request that is only visible and usable by members of your organization. This type of service request is not public facing and will not appear in the mobile application.
OneLink Application OneView Console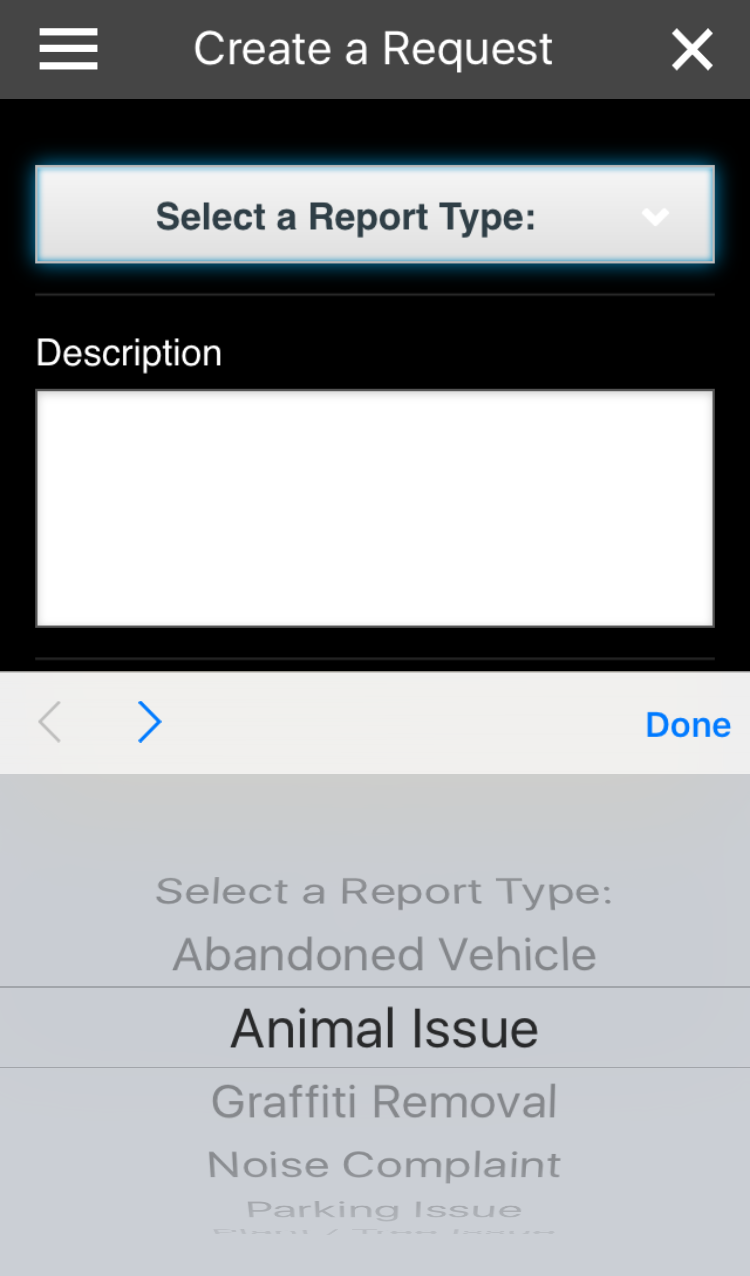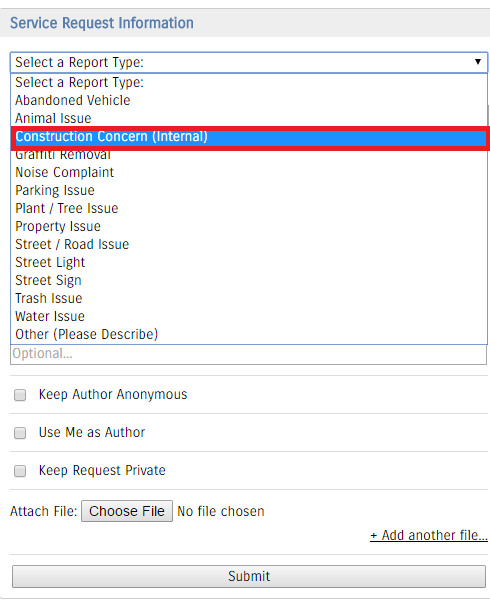 To start using or testing internal service requests simply log into the console, navigate and click on the 'Applications' drop-down menu, click and select 'Service Requests', click on the 'Create a Request' button, insert the address of the request, click on the 'Select a Report Type' drop-down menu and you will be able to see the internal service requests you requested.

This type of request works exactly like an ordinary service request in that you can pull metrics on it, create a workflow for it, add private comments, change the status, and more.