Console users with the security role of User and above are able to edit a service request's address.

This will be accomplished by either one of two ways:
Editing the SR's Location (saved as an X/Y coordinate)
Creating / Editing the User Entered Address (if exists)
For #1 above, before the address change is committed, the new address entered will be checked/validated against the SR's current request type's (eg, graffiti, trash, etc.) geo-fence (if any). Once the confirmed as valid, the SR record will be updated.
NOTE #1: Updating the location of an SR will not update the address in any corresponding integration (if any).
NOTE #2: Any action above will trigger a notification to private note's author (unless the author is the user performing the action).

Learn How To Edit a Service Request Address:

Step 1. To Edit an address locate and click the Pencil icon as shown below.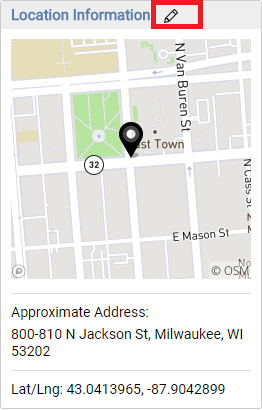 Step 2. Enter an address or intersection or click on the map to generate a new address. Click on the Confirm button to update the previously entered address.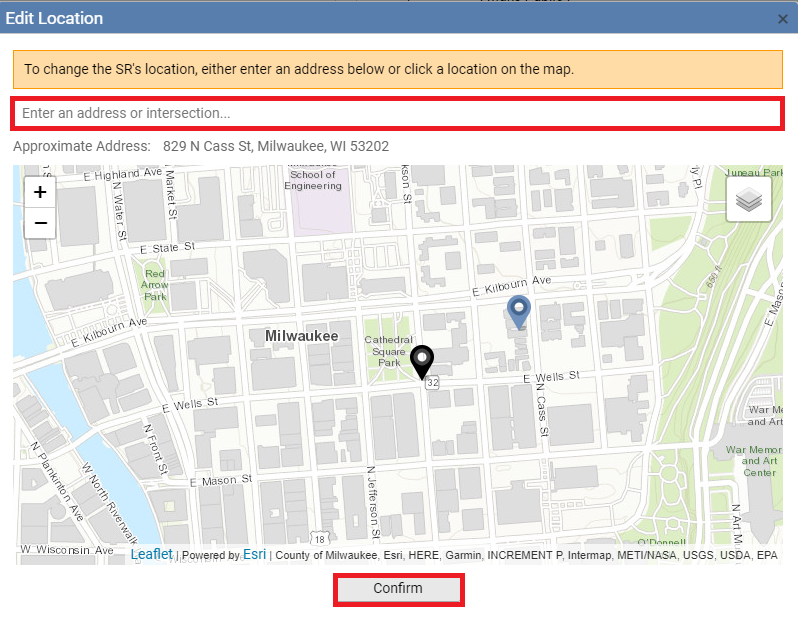 Step 3. Confirm the details of the newly entered address. Click the Update button to proceed.