Console users with the security role of a System Admin can access existing geofences and enable them to show in all console-facing maps.

To enable a geofence to be viewed on a console map, the System Admin will need to go to the console settings and locate "Geofences".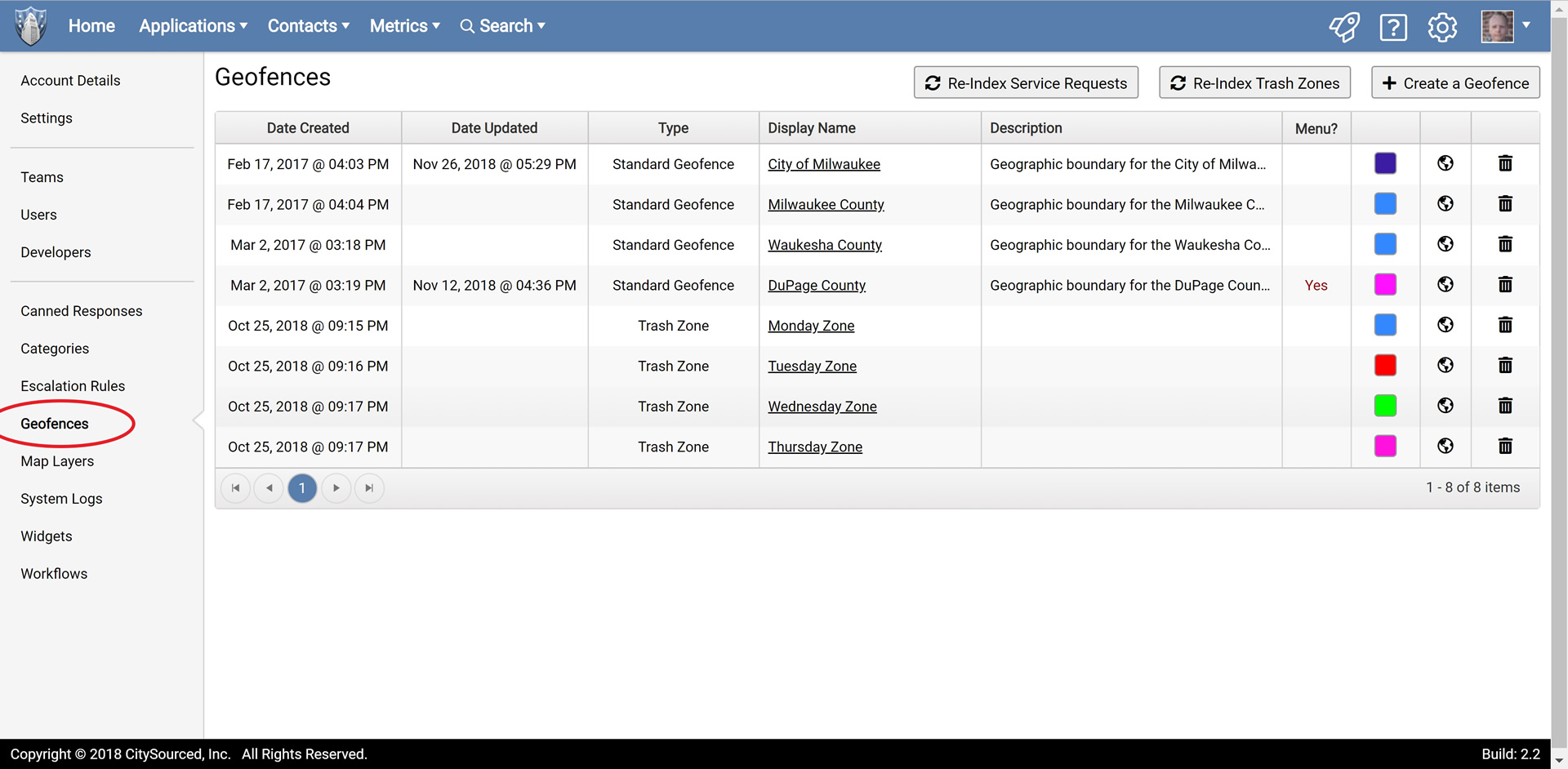 Locate a geofence and click on the Display Name. From the window that appears check the checkbox next to text 'Show in Menu?' and click the Update button.




The geofence you created will appear in the "Geofences" page. You will be able to change the color of the geofence you created and all other existing geofences to distinguish them when viewing them on a console map. To change the color, simply locate the squared color icon next to the geofence, a window will open that will allow you to enter in a hexadecimal color or you can use both the scroll bar or color graph to select a color.





To view a geofence on a map, hover your mouse on the white square icon and from the list select the geofence(s) you'd like to see.