Console users with the security role of a System Admin can create a custom geofence. A geofence can be used in your workflows, you can leverage it when sending out a notification to users of your app, and it can help with narrowing down service request data and metrics.
Getting Started
From the Settings page (click the "gear" icon in the upper right corner of the top menu bar), click the "Geofences" link in the left navigation bar.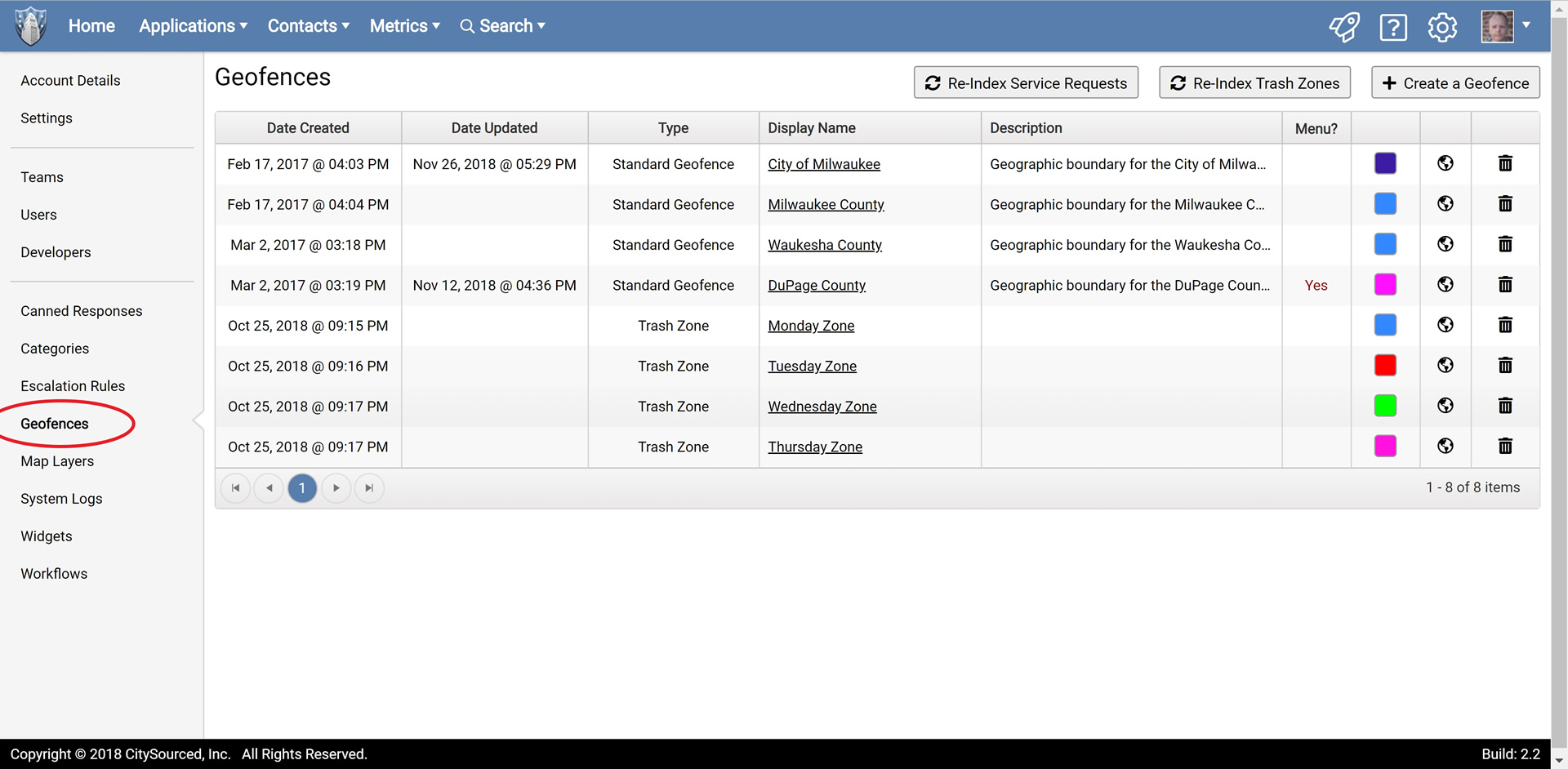 For information on the different columns when in the "Geofences" page, kindly reference this article.
Creation

Locate and click the + Create a Geofence button found on the top right corner. A window will appear and you will need to select the appropriate Geofence Type (Standard Geofence or Trash Zone), provide a Display Name, add a Description, and decide to check the Show in Menu? checkbox or leave unchecked. If the checkbox is checked, you will be able to view the custom geofence on all console-facing maps. If the checkbox is left unchecked, you will not be able to toggle it in the console-facing maps. Next, locate and click on the Draw Boundary button to begin drawing your custom geofence.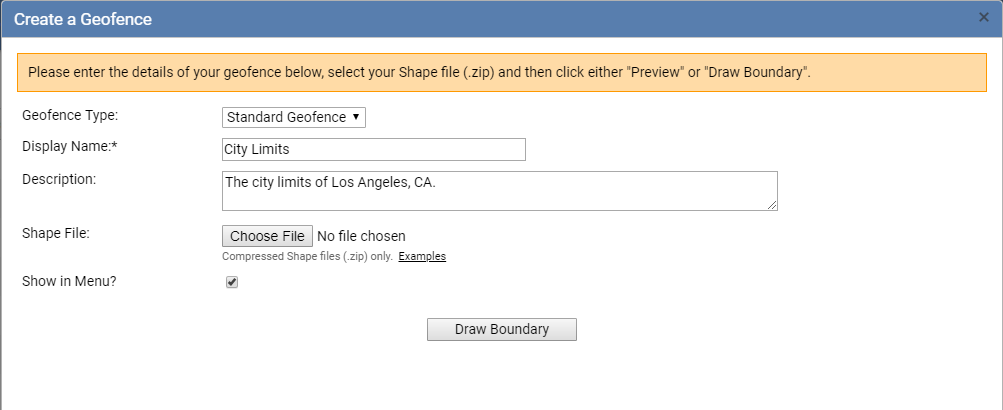 Drawing

To begin drawing, locate and click the pentagon-shaped icon and then click on the map to begin drawing your geofence. To delete a region, click on it.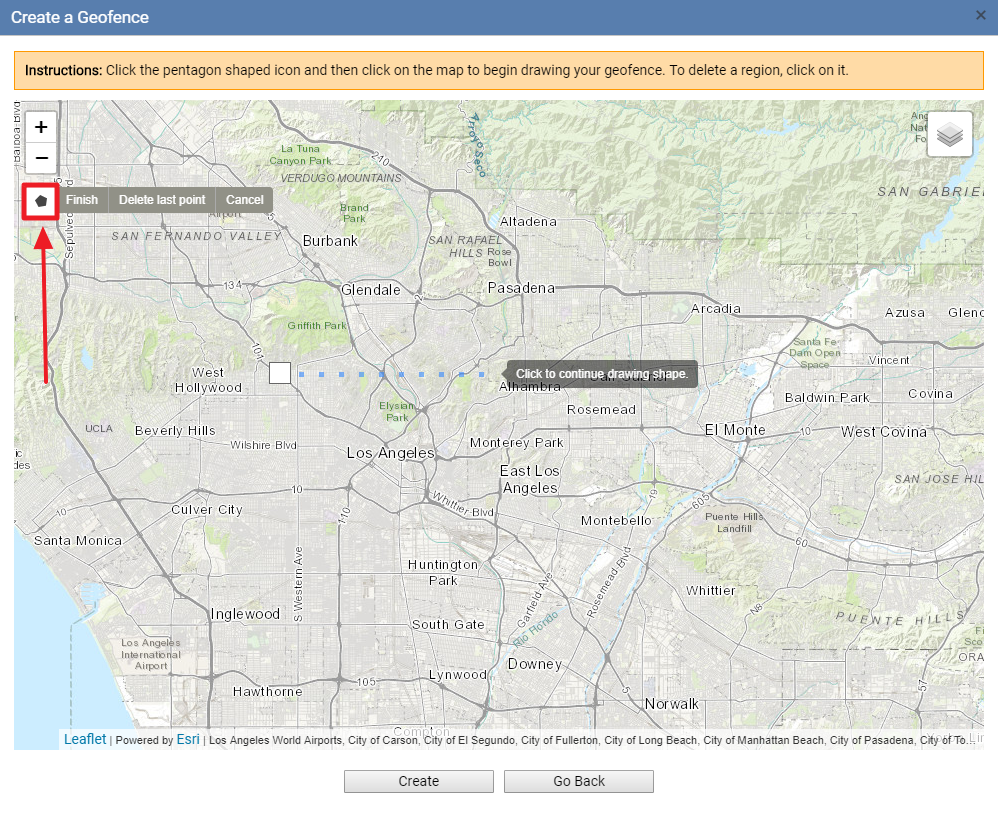 Once you are satisfied with your drawing, click the first point to save the drawing. You will be shown a preview of your drawing without the points, if you'd like to create the geofence, locate and click on the create button.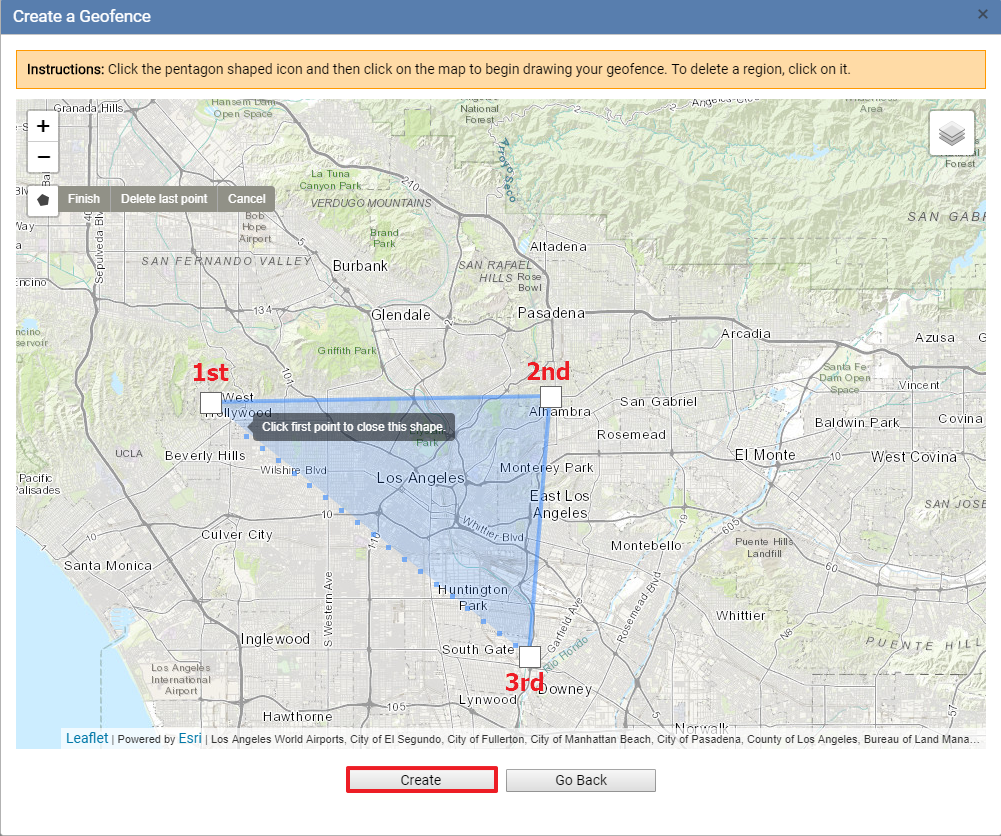 You will receive a success message to inform you that you have successfully created a geofence.

Additional Information

The geofence you created will appear in the "Geofences" page. You will be able to change the color of the geofence you created and all other existing geofences to distinguish them when viewing them on a console map. To change the color, simply locate the squared color icon next to the geofence, a window will open that will allow you to enter in a hexadecimal color or you can use both the scroll bar or color graph to select a color.