What is Message Center?
Message Center allows the sending communications to all your users, in a way that they indicate they would like to receive messages when creating their account. Users can choose either to receive messages via Push Notification or via Email. Users can also opt out of any communication.
Getting Started with Message Center
To create a new message go to the message center from the Modules Menu. Here you can edit an existing message if you want to create standard templates, or you can create a new message by clicking the create new message button.
Note: Requires a security role of Power user or higher.
The first thing you will need to choose is the type of message
Blast to All - This message will be sent to all users who have registered for messages in the application.
Blast By Geofence - This message will be sent to all users who have registered an address in the selected geofence. (Note boundary files need to be uploaded by RockSolid prior to sending the message)
Blast By Radius - Blast by radius will send the message to users with a registered address based on distance from from a central point.
Blast By Channel - Blast by channel will send the message to users who have selected a channel or topic of interest.
The Message Metrics window on the right will show you how many people will be reached by the selected audience.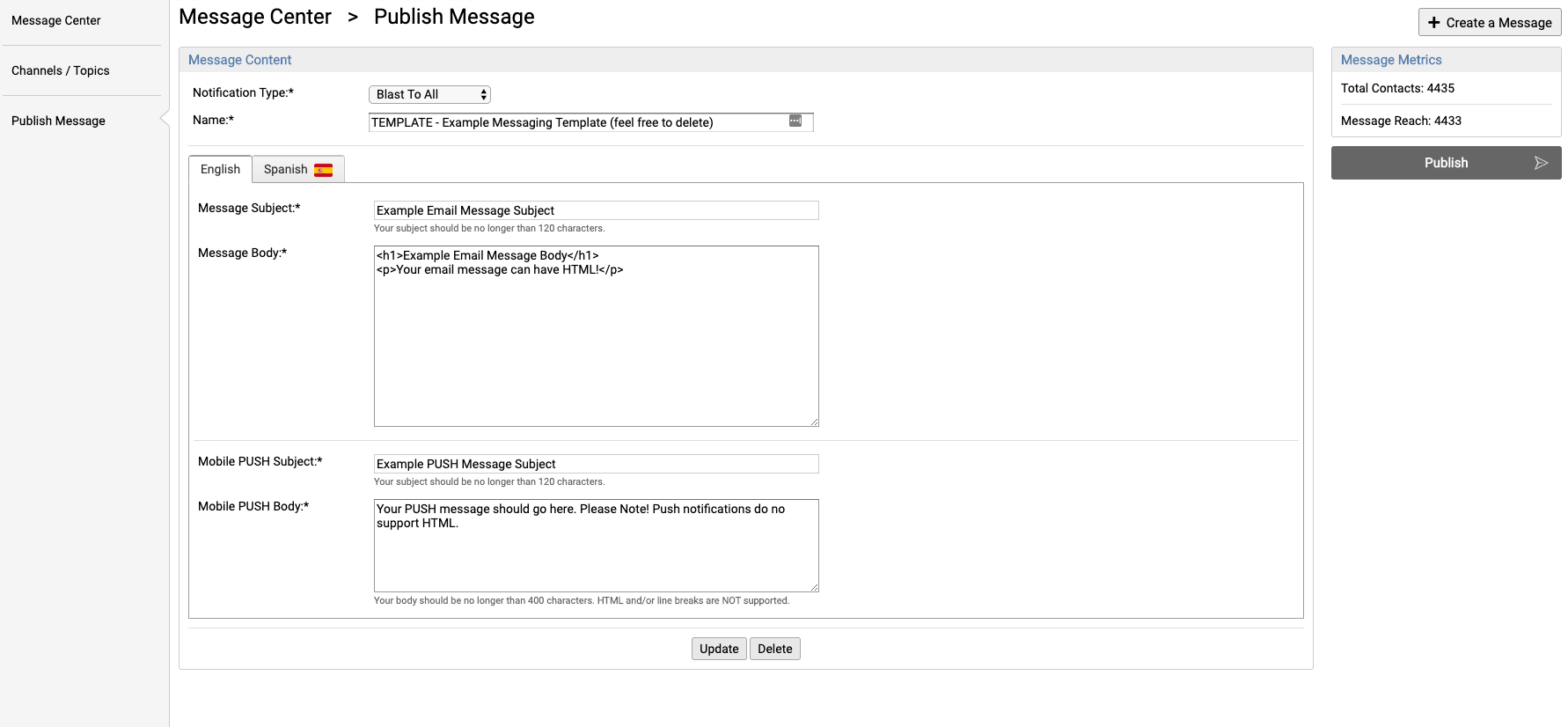 The Message editing window allows for the editing of email and push notifications separately, however you should try to make them match as closely as possible. Email allows basic html tags however you can only put plain text into the push notification editor.
If you would like to save as a draft use the "update" button to save. And when you are ready to send click the Publish button. You will be asked to confirm before the message goes out.