Often users will report the same issue other citizens have reported. Rather then create new Service Request every time we use duplicate detection to find if the issue they are reporting has an existing request. When a OneLink or OneView Console user is creating a ticket, after they select a report type and location, we show them a list of possible duplicate issues and allow them to subscribe to notifications of the existing issue, create an issue, or exit the new request process.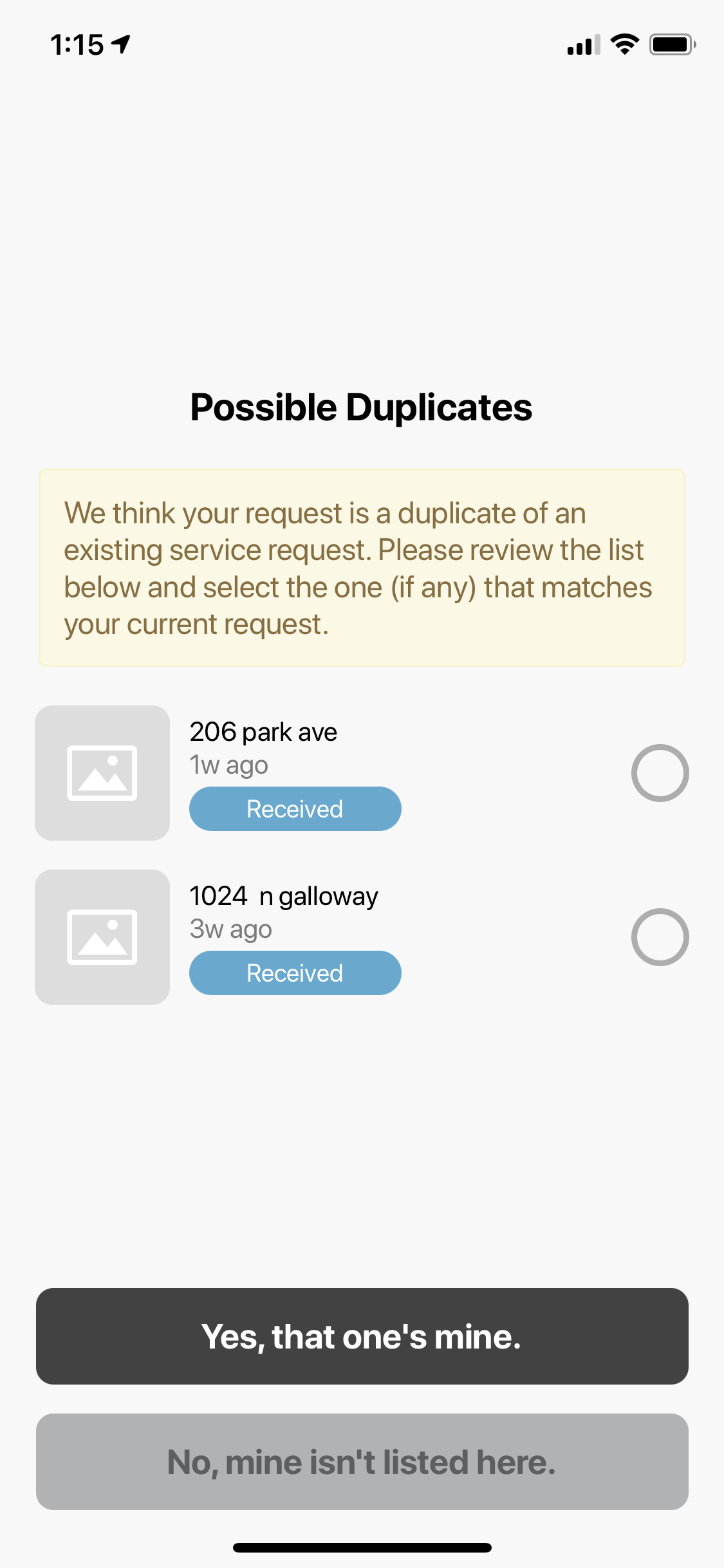 We only show issues that
Are with a 500 feet radius
Are still open
Were created in the last 6 months
OneLink users only see Public issues, OneView Console users will see Public and Private Issues.
When a user subscribes to an issue they will get updates on status and new comments on the issue, similar to if they had created the issue.
Duplicates can be merged together if a user reports a duplicate issue despite the options given. When a request needs to be marked as duplicate, this can be done from the Action Menu of the Service Request detail page.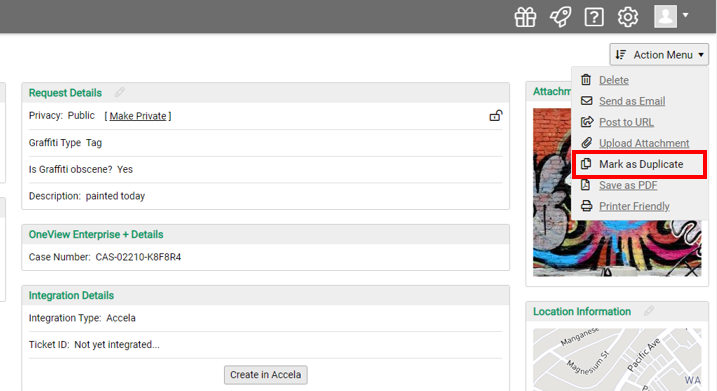 You will need to know the Service Request ID# of the original request, once the original request is identified click 'Merge'.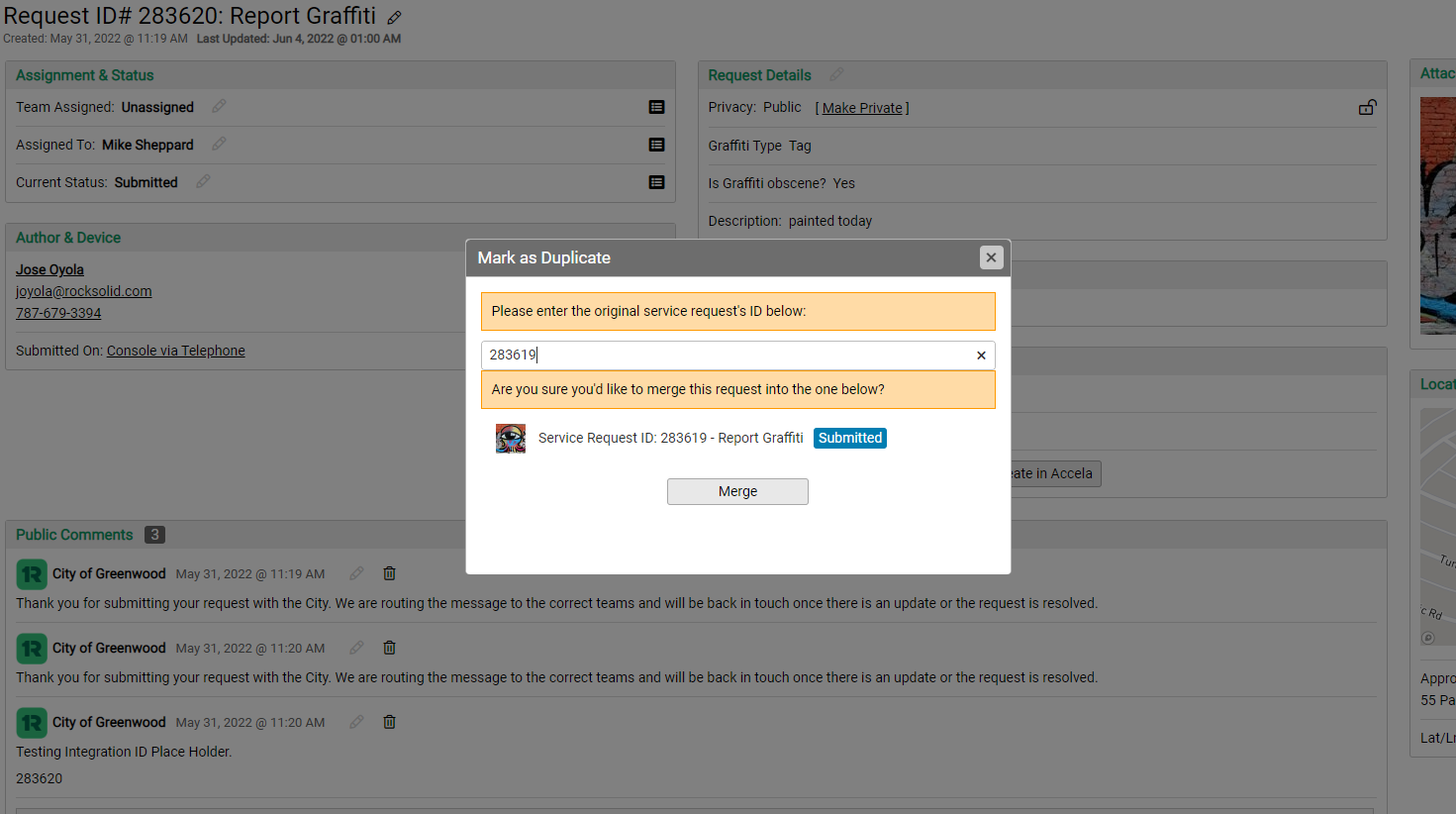 Once the requests have been merged, an info panel will surface notating that this is a duplicate request. The panel is clickable and will direct you to the original request.