OneView allows the importing of mailing lists gathered or stored in other systems. To import contacts you will need a CSV of the contacts to import. This can usually be exported from your existing CRM or Marketing Email system.
The CSV needs to include your contacts First Name, Last Name, and Email in columns. You can also optionally include the phone number. The columns can be any order and if your CSV has additional fields as columns they will be ignored.
Upload CSV
To import contacts navigate to the contacts section of the console and click the Import Contacts button.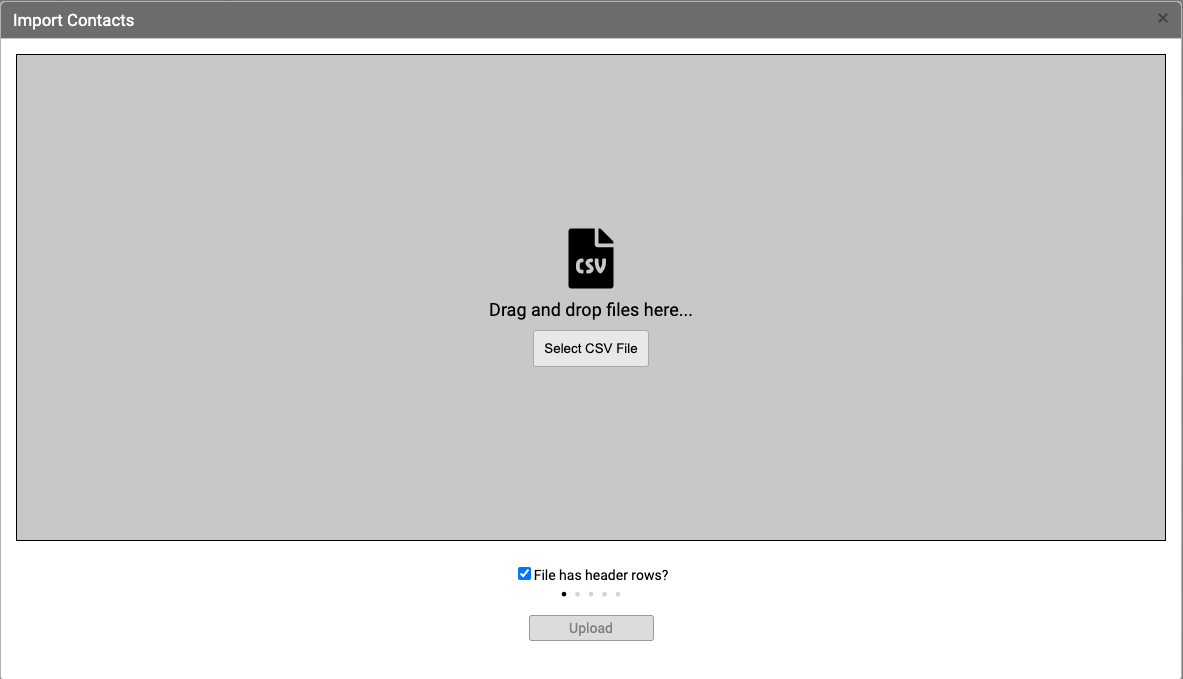 From here you will be prompted to either drag and drop or select the csv file you wish to import. If the first row of your csv includes labels check "file has header rows" to prevent them from being imported.
Map CSV Columns to the Contact Fields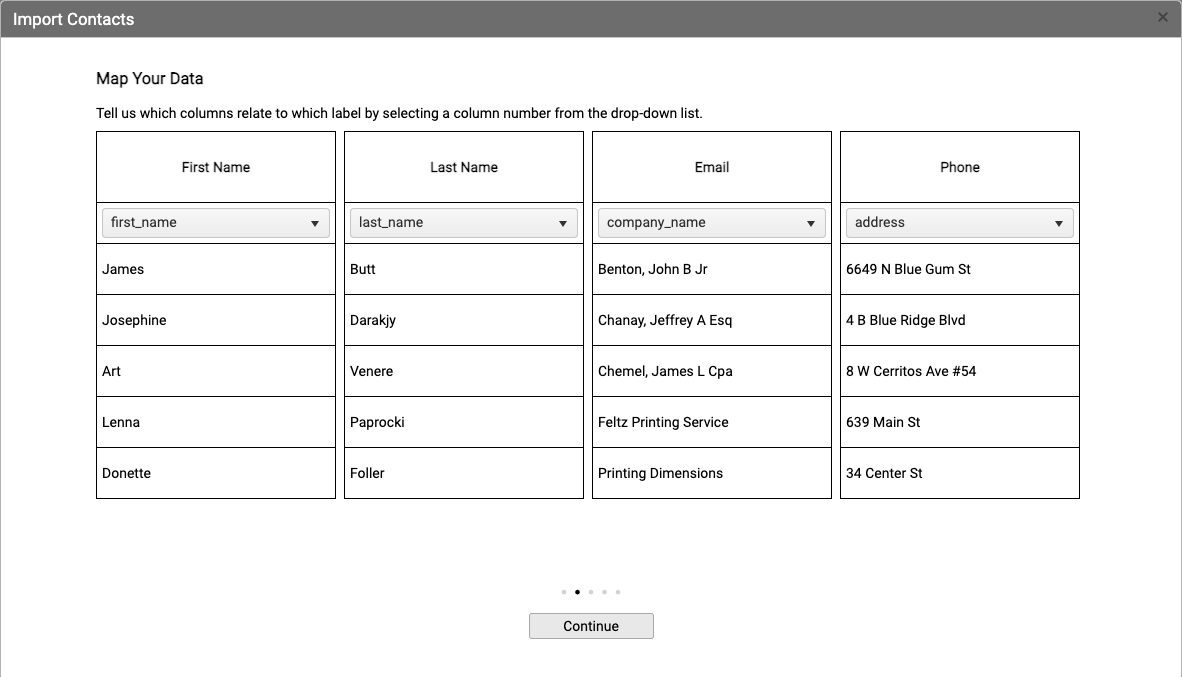 On the next screen, use the drop downs to select which column of the CSV should match to First Name, Last Name, Email, and Phone. As you change the dropdown it will update to show you the first five entries of your CSV so that you can validate they are correctly assigned.
Verify Opt-In Status and Select Channels and Topics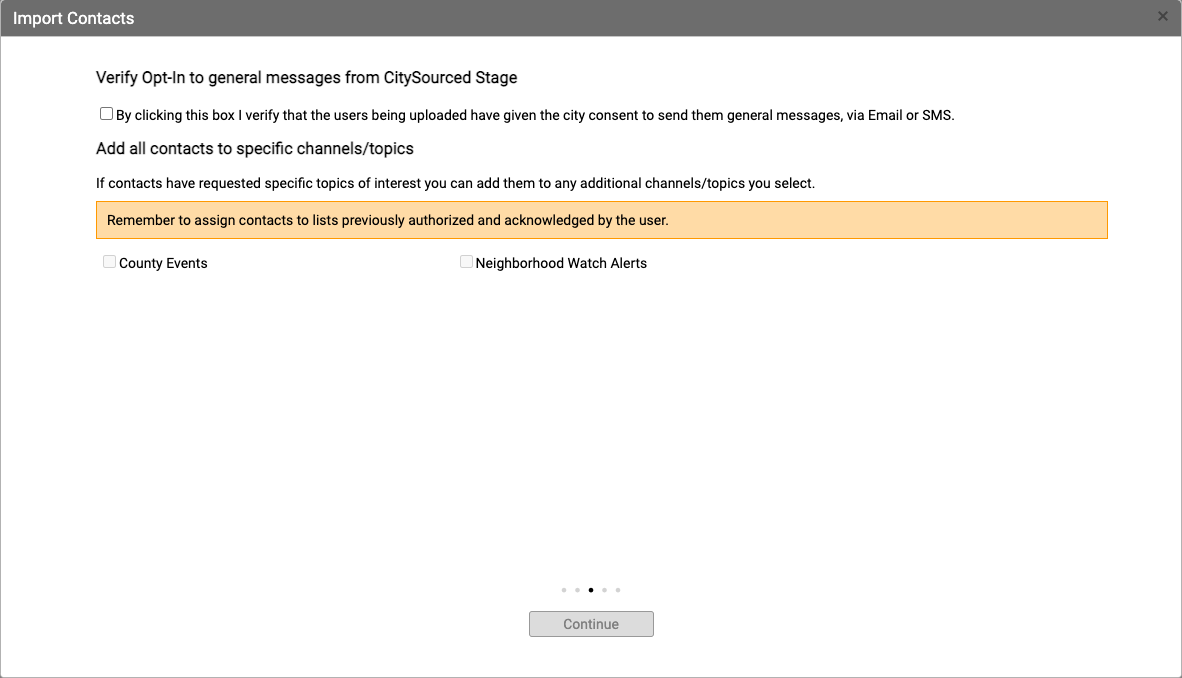 On the next screen you will be asked to Verify the users you are uploading have opted in to email messaging. It is very important that you validate the source of your CSV follows best practices and and regulations for marketing emails.
Optionally, you can also select to subscribe the imported contacts to specific channels and topics.
Validate Upload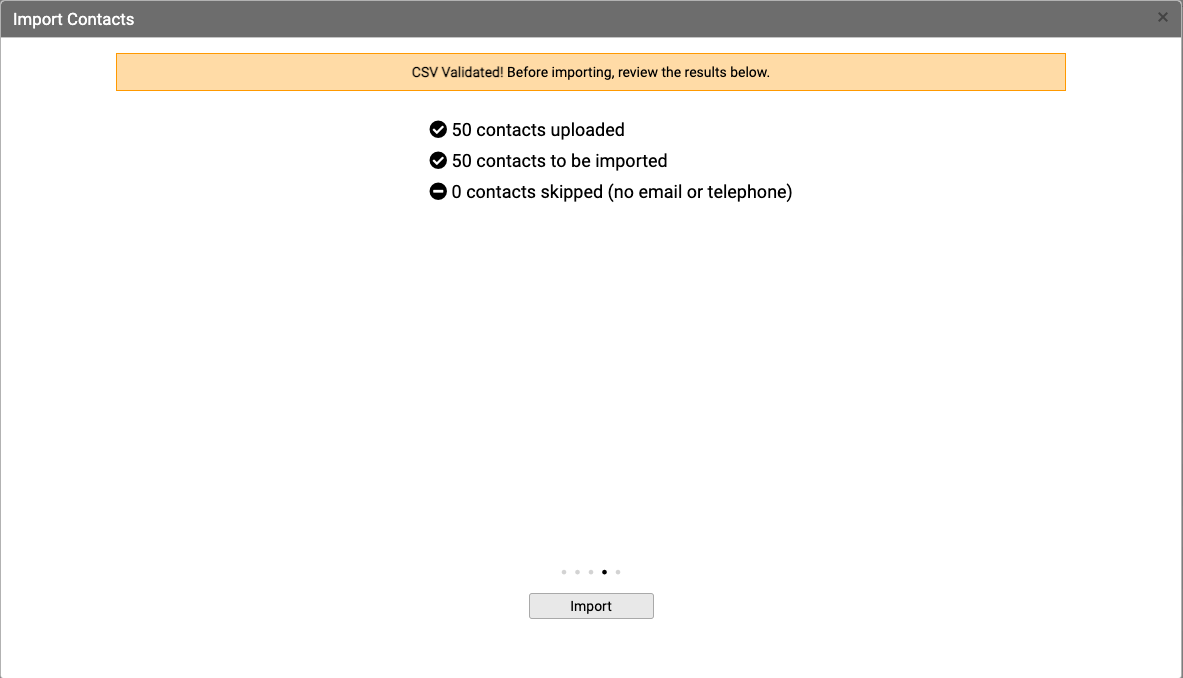 Before importing the contacts, you will get a report of the valid contacts found in the CSV. If you have made a mistake or a majority of contacts don't have valid email addresses you can stop the process and fix the CSV. Otherwise click import and at this point the system will import the contacts, it may take a few minutes to import all the contacts don't close the window until finished. When it's finished you will get a success message.
FAQ's
Q: What happens if a contact already exists in the system?
A: If a contact already exists with the same their First Name, Last Name, and Phone will be updated and if you chose a channel/topic that the user hasn't already subscribed to they will be added to that list.
Q: What are best practices and regulations for User Opt In?
A: Regulations very depend on jurisdiction it's best to consult any local and national laws. But in general verify the contact has given express permission to use their contact info for mass email communications.