This article shows a step-by-step process on how to update geofences in OneView Console. Below is a quick summary of the topics discussed.
File requirements
The shapefile should consist of several files (.DBF, .PRJ, .SBN, .SHP, .SHX) all compressed into a single .ZIP file per geofence. The data should be spatially projected in the WGS84 format (SRID: 4326).
If you want to learn more about geofences, take a look at this article: OneLink - How do I manage our geofences?
Mapshaper
Before updating a geofence, we should make sure the shapefile does not contain any intersecting lines. Otherwise, OneView Console will not accept the file. We can use the online tool mapshaper to verify shapefiles for intersecting lines.
To use mapshaper, drag and drop your .zip file into the Drop files here and select the detect line intersections and click Import.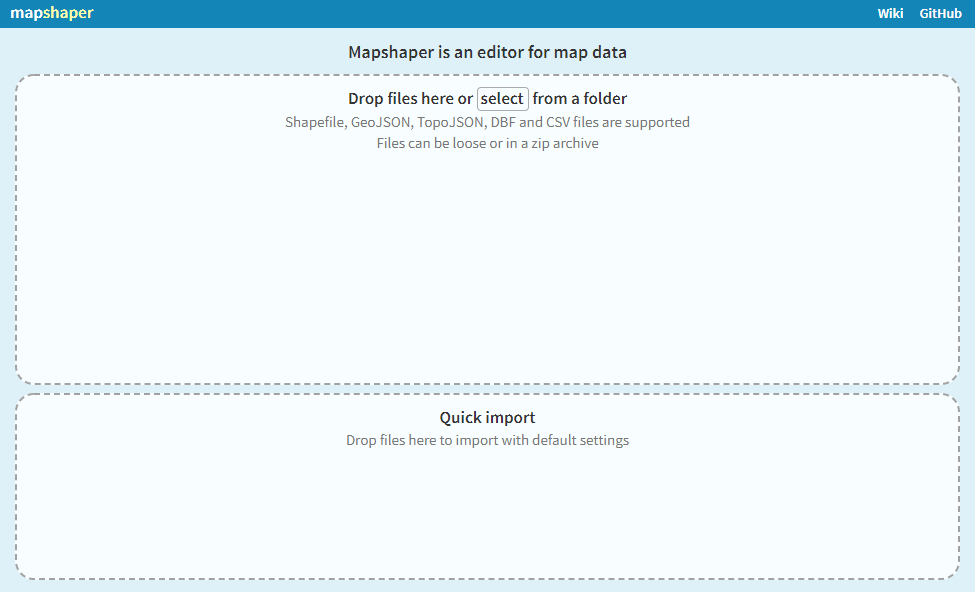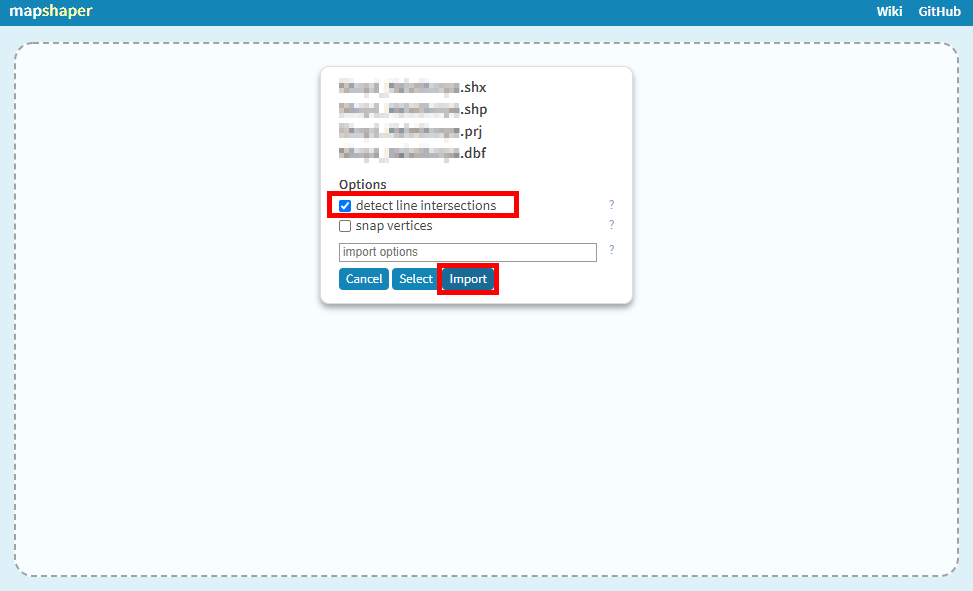 If mapshaper does not indicate there are line intersections, the shapefile can be uploaded to OneView Console.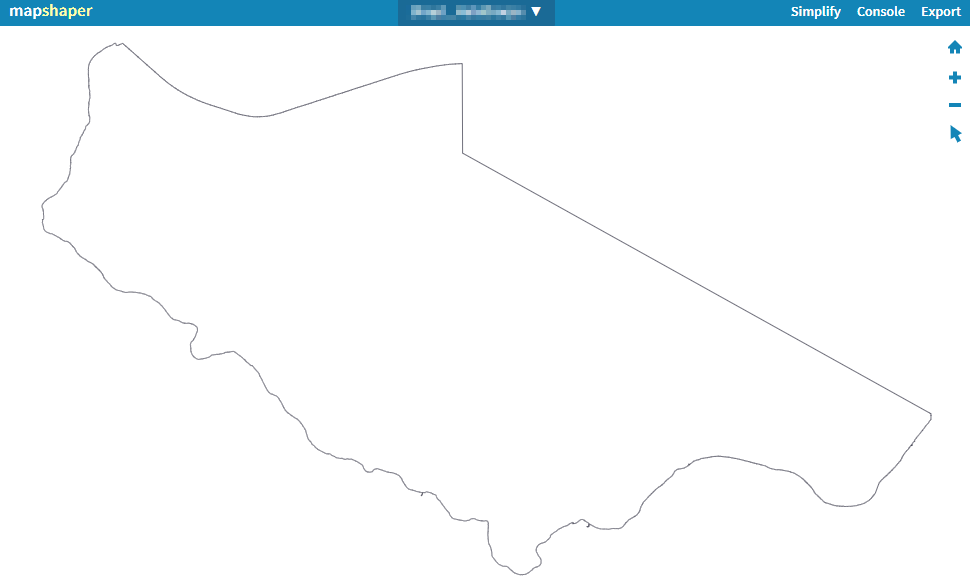 Updating Geofences
To update a geofence, go to Settings by clicking the gear icon at the top right of the screen, and then select Geofences.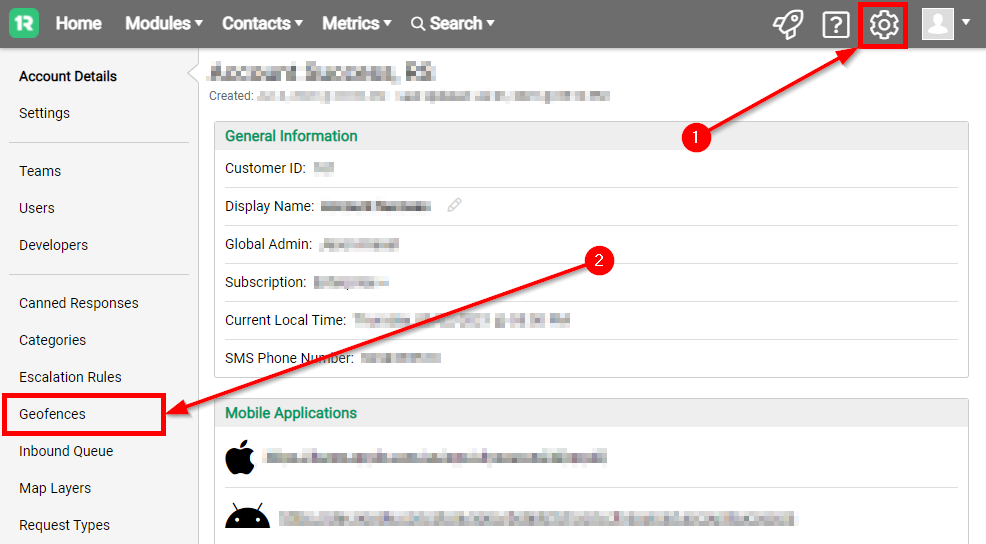 Then, select a geofence by clicking the display name of the geofence.

Click Choose File and select your .zip file containing your shapefiles, and click Update.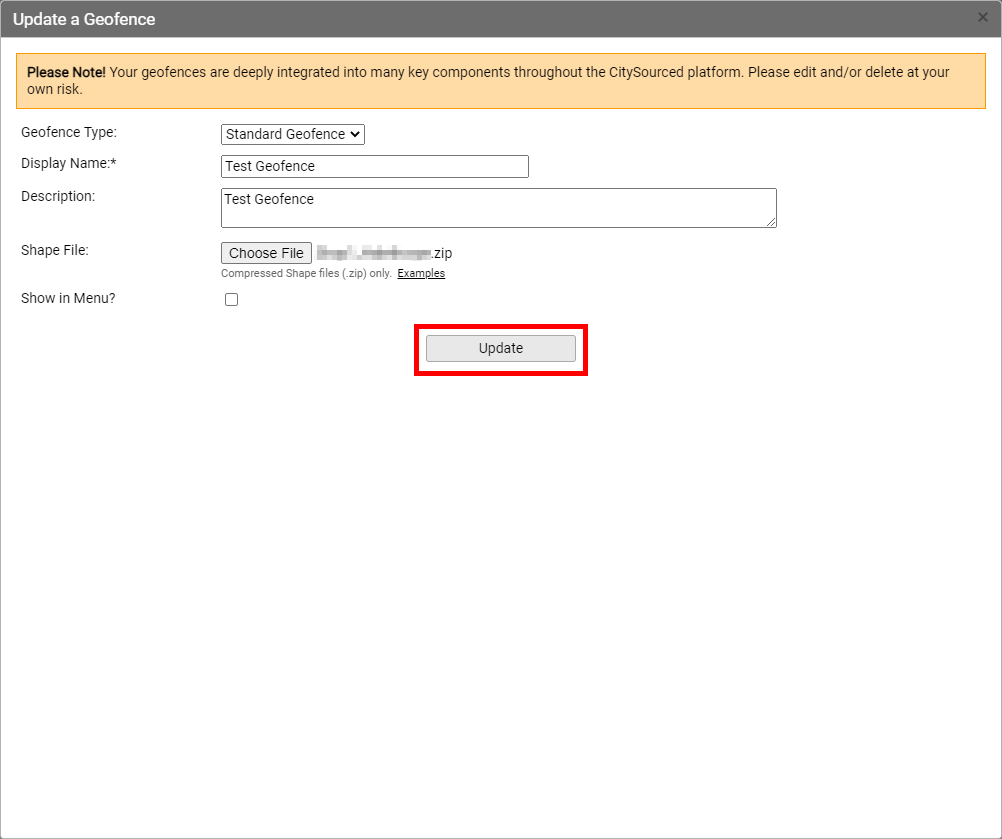 The system will let you review and confirm your geofence. Once you are ready to upload the geofence, press Confirm.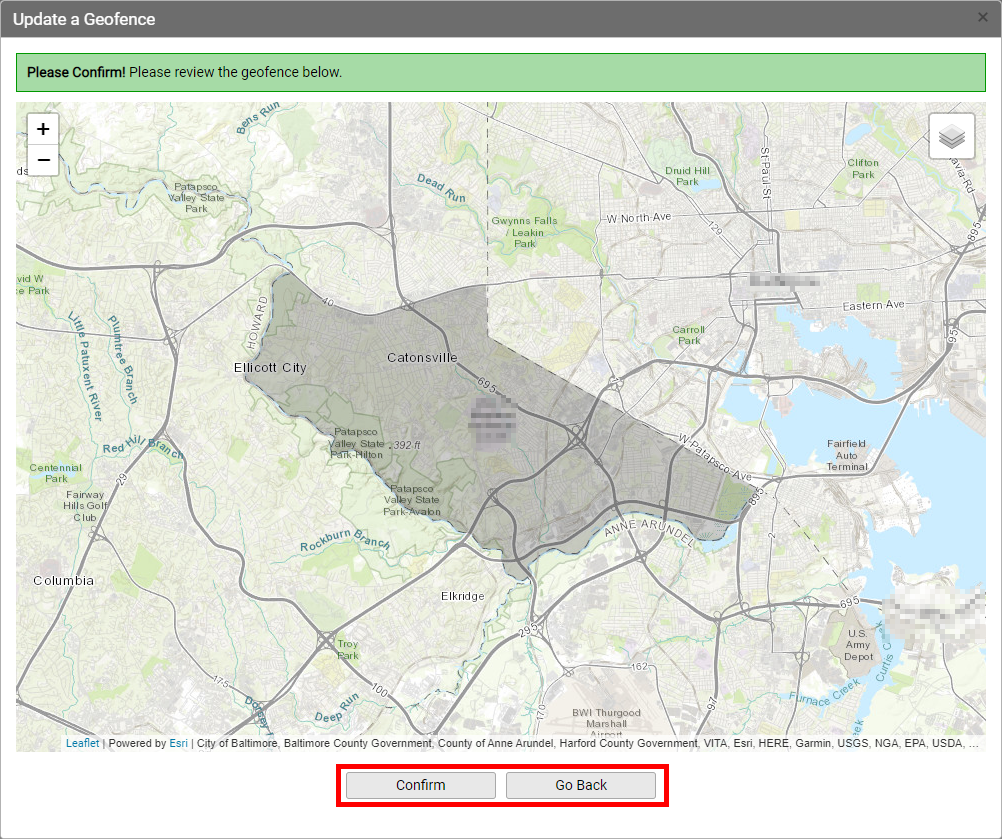 After the confirmation, the system will let you know if the geofence was successfully updated.

With these guide, you have successfully updated a geofence.